Search for services, locations or addresses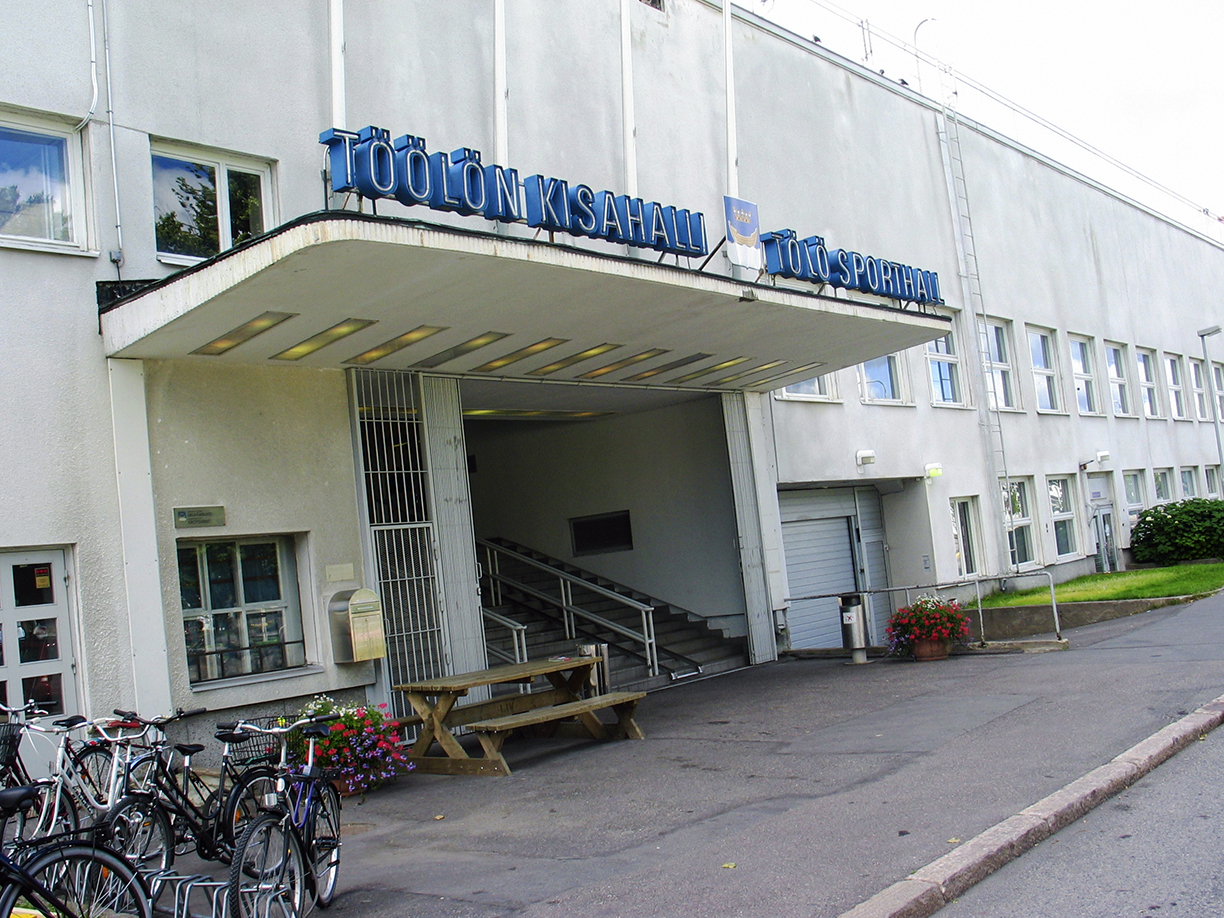 Entrance to Töölö sports hall as seen from Paavo Nurmen kuja.
Municipal service, Culture and Leisure Division, City of Helsinki. Source: www.hel.fi
Contact information
Paavo Nurmen kuja 1c, 00250 Helsinki

Facility supervisors, +358 9 310 87830 (call)

Facility supervisors, +358 50 401 3626 (call)

Manager, Kristian Kosonen, +358 40 587 0858 (call)

Opening hours 29.8.2022- Man - Fri 7.00 - 22.00 ( doors close at 9 p.m ) Sat, Sun 8.00 - 22.00 ( doors close at 9 p.m ) The cash desk is closed on weekdays at 9 p.m. and on weekends at 9 p.m. The practice time ends on weekdays at 10 p.m., on weekends at 10 p.m. You must leave the premises within 15 minutes after the practice time has ended.

Look at the route to this place (New tab. The HSL Journey Planner is not an accessible service)
Sport events: Gym, weightlifting room, basketball, volleyball, badminton, table-tennis, cheerleading, karate, koreografia, fencing, self-defence sports, gymnastics, dance, golf, pool, apparatus gymnastics, running, shot put, boxing. Services: FreshStop Kaffe Kisahalli, ticket includes all facilities in free use, such as boxing, table tennis, karate, shot put and discus cages, etc., 2 Meeting rooms, bookable sauna, bookings through sports facility reservations, tel. 09 310 87800, Fri - Sun bookable only for Helsinki athletics societies.
Web sites
Reservation of sports facilities (new tab)

Regulations and instructions (new tab)

Definitions for the price groups (new tab)

Chargeable customer cards contract terms (new tab)

Enrolment instructions and schedule (new tab)