Search for services, locations or addresses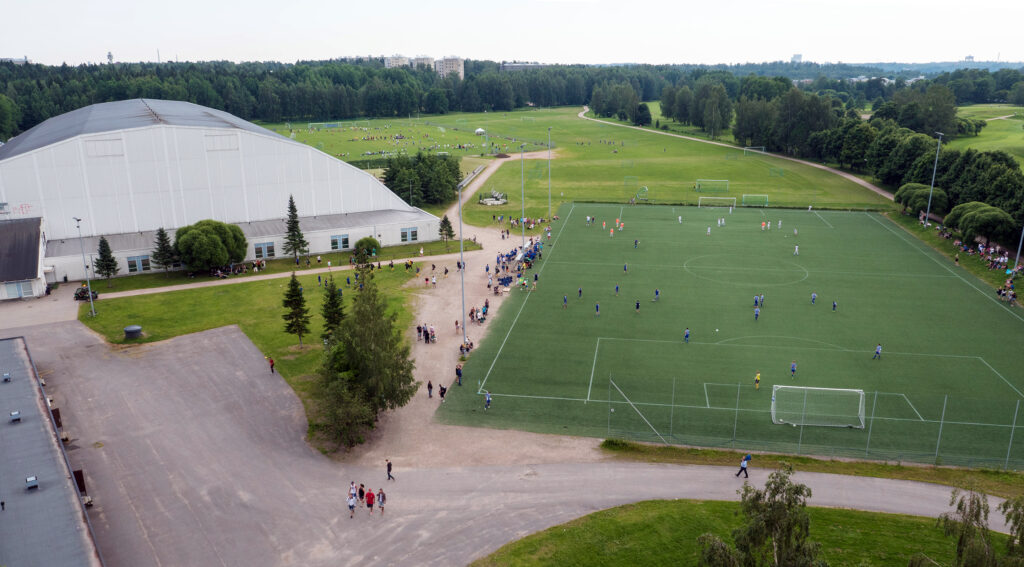 Aerial view of the football fields at Tali sports park and the adjacent Talihalli, which is bustling.
Municipal service, Culture and Leisure Division, City of Helsinki. Source: www.hel.fi
Contact information
Purotie 8, 00380 Helsinki

Facility supervisors; field reservations, field condition and lost property, +358 9 310 87703 (call)

No opening hours provided

Look at the route to this place (New tab. The HSL Journey Planner is not an accessible service)
Sports events: football, American football, rugby, practice football, local exercise.
Web sites
Rules and regulations (new tab)